Our Mission
1. YOUR SUNSET PARK CSA SUPPORTS IMMIGRANT FAMILY FARMERS & LOCAL COMMUNITY MEMBERS. Our vegetable farmers Martin & Gaudencia immigrated from México, our egg farmer Nestor immigrated from Colombia. Farming is their livelihood and we directly support them with our love, money, and yearly commitment.
2. YOUR SUNSET PARK CSA SUPPORTS THE CSA MODEL THAT CENTERS LOCAL COMMUNITY AS ITS #1 RESOURCE. We feel the volunteer shifts are an incredibly important way for people all across the neighborhood to meet each other and build community. We watch children get to know each other, learn the importance of physical labor to support the success of the CSA, and help each other out as neighbors.

3. YOUR SUNSET PARK CSA CREATES PRICING STRUCTURES CENTERED ON ECONOMIC EQUITY. We offer a 3-tiered pricing structures where people who currently have more economic means help to subsidize lower cost shares for other families in our community who are requesting lower costs. Your Sunset Park CSA is made accessible to many families through authentic relationship building and trust. Your Sunset Park CSA is a model across the city for the success of this structure and is constantly contacted by other CSA's to offer advice.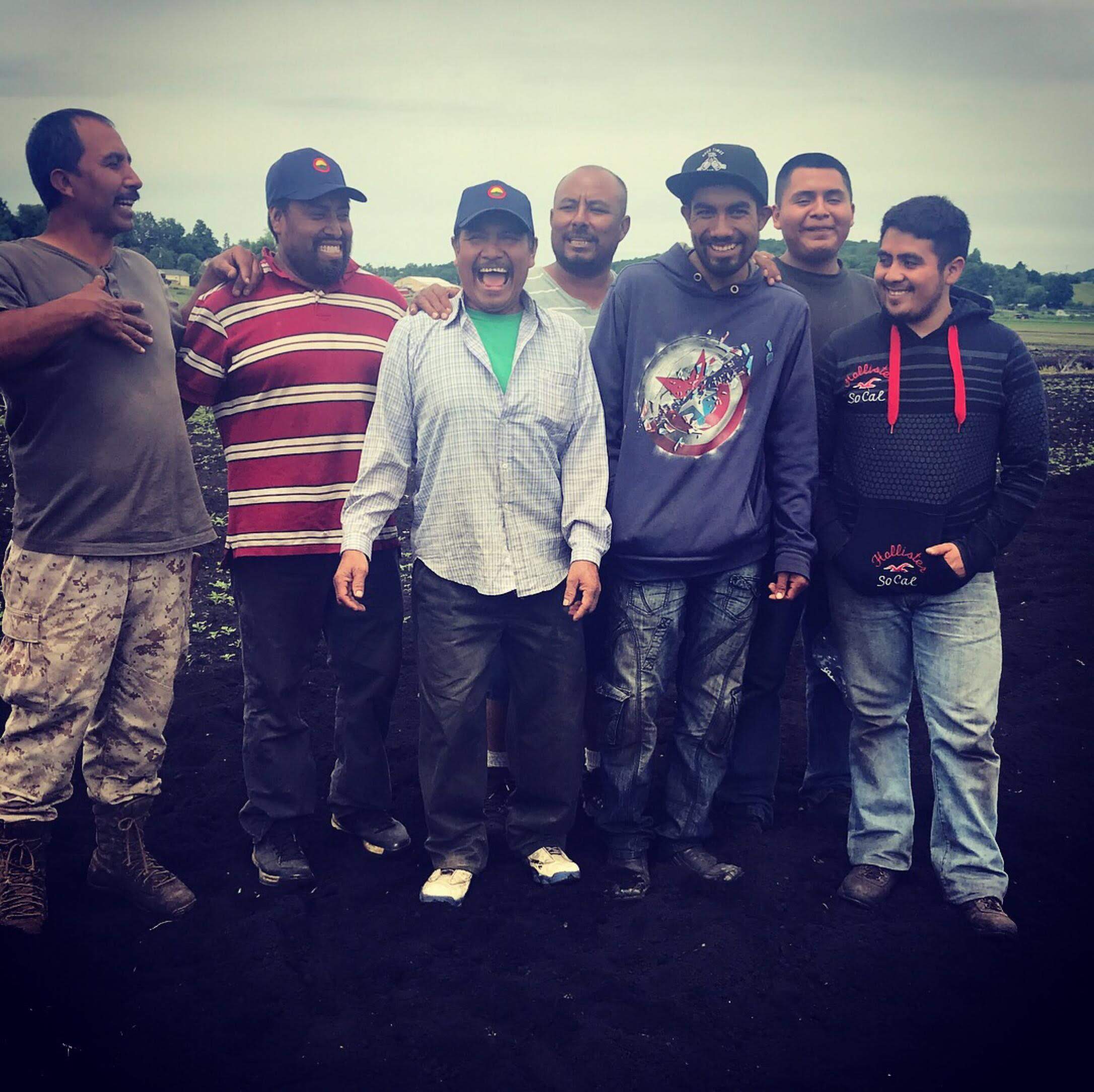 These farmers work extremely hard throughout the season to make sure all of the produce is grown without pesticides and arrives fresh to Sunset Park.